Majority of Washington voters support measure prohibiting future grocery taxes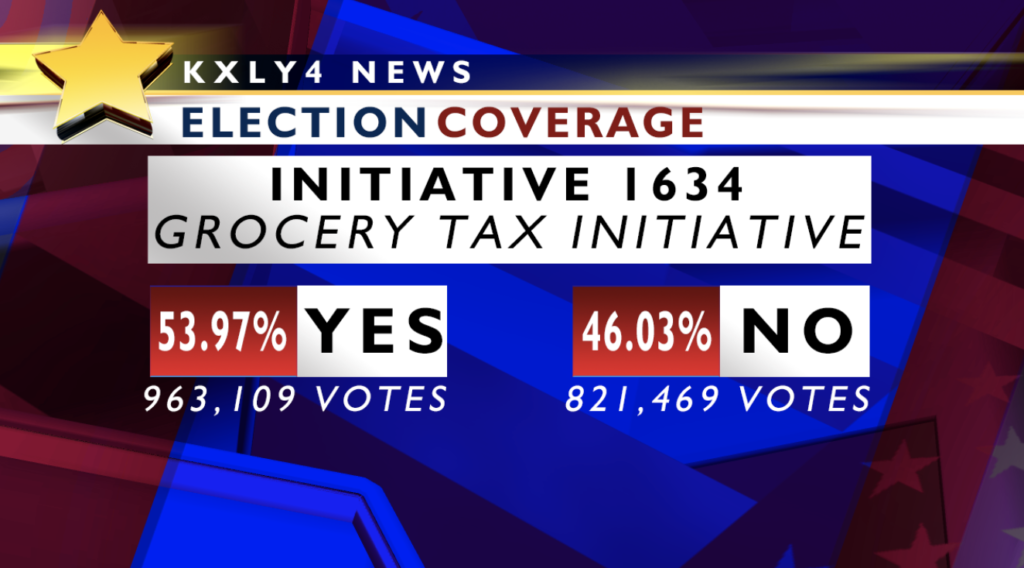 Preliminary election results show a measure that would limit future taxes and fees on groceries in the state of Washington is supported by the majority of voters.
As of Wednesday morning, 1,062,381 or 54.78% of Washingtonians support Initiative 1634, to the 876,921 or 45.22% of voters that do not.
In Spokane County, 65% of voters support this initiative.